Our last battle was a lot of fun, so who's up for another go? And to make things interesting, a theme this time...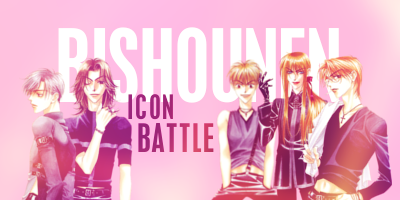 That's right, it's time to pull out those caps, scans, and
manga panels of your favorite pretty boys!





HOW IT WORKS


>> Sign up by submitting a screencap or scan from any anime/manga or game. Sign ups will close on September 21. EDIT: September 30
>> A submission post will be put up later with all of the screencaps from the makers who signed up.
>> You get to make one icon for every image in that post! Icons will probably be due by the last week of October.
>> There will be a huge reveal post with all of the icons, and I'll promo everybody's graphics journal.



KEEP IN MIND


>> Anime, manga, and game series imagery only, please!
>> Images should be as high quality as possible.
>> Scans and screencaps are both acceptable.
>> No offensive imagery.



JOIN IN


Please use this format when signing up!




SPREAD THE WORD


Feel free to plug this and invite your friends!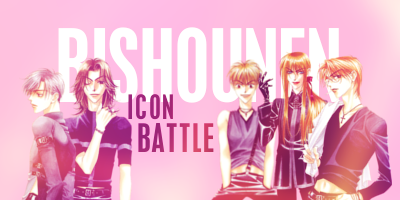 Comments are not screened, so feel free to see what other makers picked before you select your scan~