Even though I've been way too busy to do anything, I've signed up for a bunch of stuff anyway... because I've decided that if I sign up, I might just be able to squeeze the time in to icon from the sheer guilt of missing deadlines XD

Check it out, maybe I'll see you there too?



anime20in20

Round 51: Themes | Sign Ups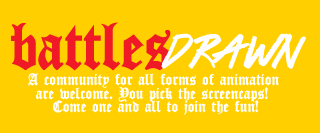 Round 02:
Scenery & OTPs
Sign Ups!
calendarsquares
Color Palette of the Month:
See the Calendar!
lims_tvandfilm

Round 05: Disney Films (currently in progress)


We'll see how everything goes... but wish me luck and/or join in on the fun!