Requested by
kayable.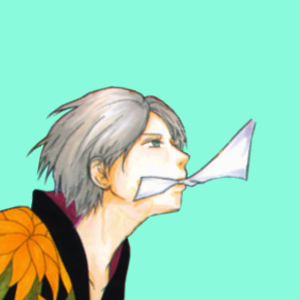 to



For some insight as to the reason this icon looks the way it does, I'm going to quickly explain that this icon was made for Round Two: Mario at
am_rumble. You can read the challenge for yourself, but one of the themes was to incorperate question marks (?) into the icon... and this is my creative way of making that happen.



01: A quick extraction of the original image, and then slapped a canvas in a light seafoam green underneath. The only reason I chose this color is because it's my personal favorite, and there aren't enough icons in this particular shade. Then I rotated the image to get a better sense of motion.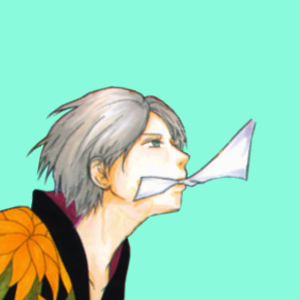 02: Next I started throwing textures underneath Natsume. I chose this one (maker unknown), and this one (by
colorvary). Both are on an overlay layer.




03: Then I used this texture (by
aquatilitis) rotated is, and put it in overlay mode. I like the shiny look it gives to the top part of the icon.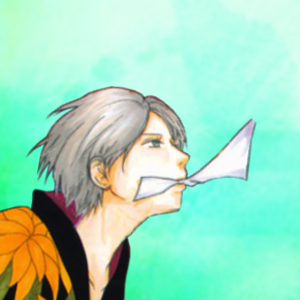 04: Then I wanted something to convey more movement (since that was also one of the criteria for the icon). I used this texture on Screen, and flipped it to be moving in the right direction. I basically wanted it to look like Natsume was releasing a name from the Yuujinchou.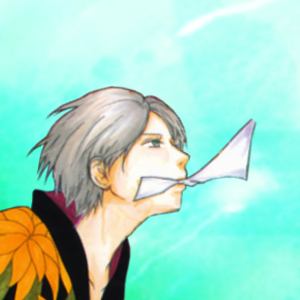 05: While I was scrolling through my textures, I saw this one by
adrastea, and felt a sudden urge to use it. So I did. Mixed results in voting, but I'm proud of myself for doing something different from my norm. I also like how it gives the icon more depth of background/foreground.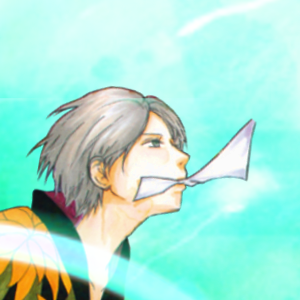 06: I randomly tried using this texture by
colorvary, and it actually worked... on a very low opacity setting anyway. The effect would easily be dupilcated by using the hue-saturation tool, but I was having fun with the texture folder I guess.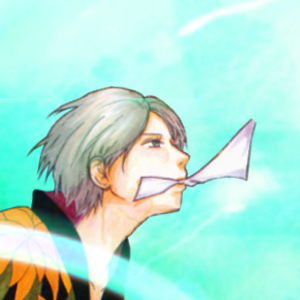 07: To help define the light and dark portions of the icon a bit more I used this texture (maker unknown) on Overlay. I find that gold hues work really well to deepen greens.




08: The background still doesn't have the right amount of contrast... I want to make the swishy white-ish parts stand out more. So I duplicate the texture from step 04, and put it on Overlay, erasing some of the portions that overlap on the character.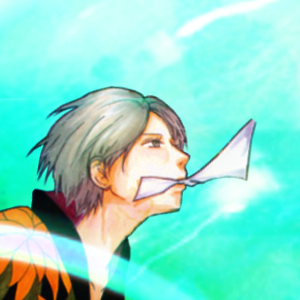 09: Some of the strands of hair are coming off really dark against the background now, so I use a fuzzy brush to paint a bit of the background color over his head. I blurred the layer really well, and put two different layers. One on Hard Light, and one on Overlay at differing opacities to get it to mesh into the background just so.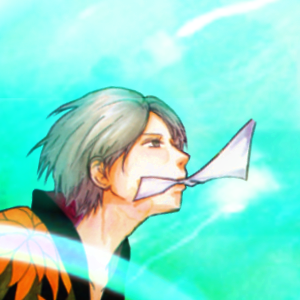 10: I'm feeling good about the icon at this point, and that's when inspiration strikes! It took some time to hunt up a font with question marks that would translate well into swishy textures. I ended up smooshing them a little bit and messed around with placement for quite a bit before I was satisfied.




This is one of my favorite icons of the year, just because it was such a surprise how well it turned out, and I had a lot of fun making it too XD