This is actually for the last Ask the Maker event... LOL. I felt bad for leaving them at the bottom of my inbox, so I decided to do them while I was working on the ones for the new one~

Requested by
kayable.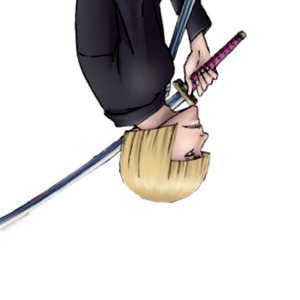 to

01: I stared by flipping the original image upside down, and then extracting. I was obviously really lazy when I extracted the image... oops.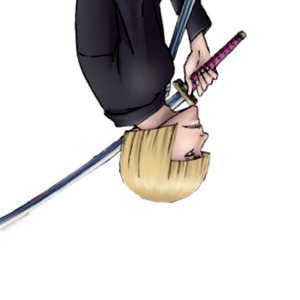 02: Next, I used this texture by
vermilionblush on multiply, changed the colors, and erased the portions around Shinji's body.



03: To lighten the edges up a little bit, I used this texture (I don't know who made it) on screen.



04: I wanted some other colors in the icon, so I added this texture by on multiply, at around 30.0 opacity.



05: It's a little too dark around his face now, so I created a New from Visible layer, and played with the hue-saturation tool until it looked like this...



That layer went down to about 70.0 opacity.



06: Next I wanted to make this more sky-like without using a cloud texture. I chose this texture by
songburst, and put it on an overlay setting.



07: Another texture, this one went on overlay as well. I like using this texture to add depth of the background.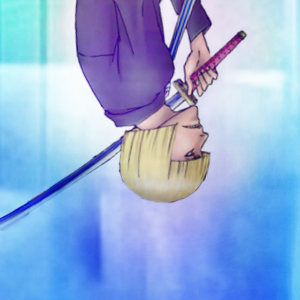 08: Next, I used this texture (I don't know who made it) on a screen setting, but erased most of the grungy portion. I just wanted to have a light gradient at the top. This effect could easily be accomplished with a soft brush though.



09: Next I used this texture by
colorvary twice to get a blocking-like feel. Again, I'm trying for an abstract cloud look with this icon.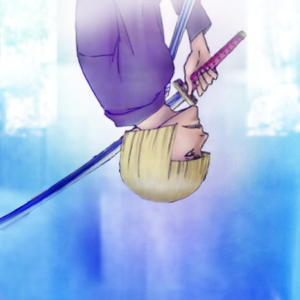 10: Now for some color adjustments! First I create a New from Visible layer, put at Hard Light and lowered the opacity down to about 25.0 Opacity. This is really subtle, and it would be just as easy to fiddle with the brightness-contrast settings.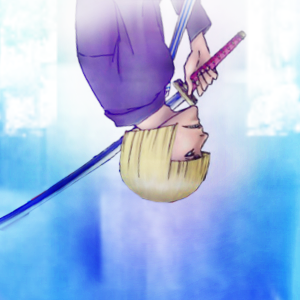 11: Next I make another New from Visible layer and go crazy with the Hue-Saturation and Brightness-Contrast tools. As you can see, the colors got a little grainy because of the image quality.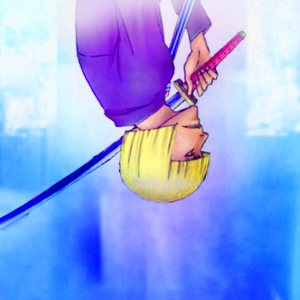 To help the grainyness not show, I lowered the opacity to about 50.0.



12: Then I copied the super bright layer from step 11, and brought it to the top. I blurred it, and put it on Overlay at about 40.0 Opacity.



13: Last but not least, I slapped some text on top. The font is Cheese Pizza.



I merged the text layers together, and tilted them slightly to match the flow of the icon, and then erased the portion that overlapped onto Shinji's head.



And that's it! This was a really expirimental icon for me, mostly because it's a bit more abstract compared to my other icons.


Did you enjoy this tutorial? Why not request another one!


Ask The Maker 5.0 || My Thread