Done for
shoujochallenge's Week 03!
The theme was manga coloring, so since I was already coloring a lot of manga for
otp20in20, I thought I might as well do a few more XD
Another batch of manga colorings will be posted after my Pretear icons for otp20in20 are up! If you have'nt read Pretear yet, I hightly reccomend it. I read it for the first time last week, and it was great. I still prefer the anime, but the manga might be easier to access.




Character: Sawako Kuronuma
Series: Kimi ni Todoke
Time: 1 1/2 Hours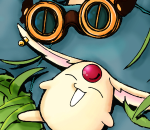 Character: Sayoran
Seres: Tsubasa
Time: 1 1/2 Hours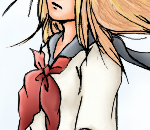 Character: Reiko Natsume
Series: Natsume Yuujinchou
Time: 1 Hour

Click on the samples for the fullsized

RULES
[x] Do not take the manga panels for other graphics. If you want to use them for anything you must ask me first.
[x] Please do not edit these in any way
[x] If you would like icons or other graphics made out of these, please ask me.


Also, be sure to get your icons in! Only a few days left and there are only 2 sets submitted.


And finally, please check this out!