Round 12 of
anime20in20 was really fun for me! DNAngel is a series close to my heart, so it was awesome that I got to make 20 icons for it! I think I'm really enjoing these 20in20 challenges! I'm finding it to be a great reason to relax and make some icons, plus it gives me a little bit of a challenge with the themes. Also, I'm very lazy, so I usually like having a reason to icon, rather then just making icons randomly. XD

Anyway, I recieved a participation banner, a single icon win, plus my AC set placed!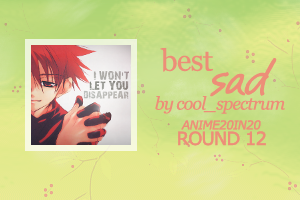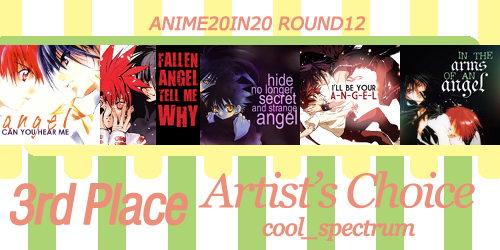 Thank you to
just_miya and
nna_chan for these banners!
Round 13 has already started at
anime20in20, so if you want to see some amazing mixed anime icons for this round, check it out!