A few older panels done for
otp20in20 and other icontests. No icons or banners this time, but if you have a request, feel free to ask!

[x] 4 From Far Away for
otp20in20
[x] 1 Inuyasha
[x] 1 La Corda d'Oro
click for fullsized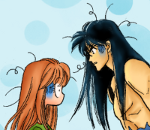 Characters: Izark, Noriko, and Banadam
Series: From Far Away
Time: 1 hour 30 minuites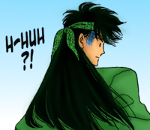 Characters: Izark and Noriko
Series: From Far Away
Time: About 1 hour



Characters: Izark and Noriko
Series: From Far Away
Time: 1 hour



Characters: Izark and Noriko
Series: From Far Away
Time: I think it was almost four hours over two days...



Characters: Inuyasha and Kagome
Series: Inuyasha
Time: Two hours and some odd minuites



Character: Hihara Kazuki
Series: La Corda d'Oro
Time: less then an hour


RULES
[x] Do not take the manga panels for other graphics. If you want to use them for anything you must ask me first.
[x] Please do not edit these in any way
[x] If you would like icons or other graphics made out of these, please ask me.