This is my first manga coloring post... I decided to add some icons and banners as well!




(click for fullsized)



I colored this with a mouse, late November I think. It's been sitting around for awhile.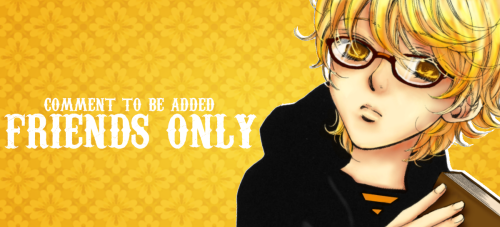 Colored with my tablet. For some reason I really like coloring blondes.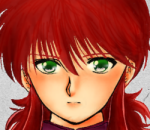 (click for fullsized)


Colored with the tablet for a submission to
manga_character
.
Hope you enjoy!
RULES

[x] If you take any of these icons, or banners, please credit cool_spectrum
[x] Do not take the manga panels for other graphics. If you want to use them for anything you must
ask me
first.
[x] Comments are great, but I don't require them
[x] Please do not edit my icons, or banners in any way. If you want anything changed, please ask.
[x] Please save icons and banners to your own server
[x] Enjoy!
CREDITING
1) Add desired icon to your userpics!
2) Add a Keyword so you can find this icon easily when posting a comment or entry to your journal.
3) Under the "Comment:" section add "Credit goes to <lj user="
icon maker's username
">
4) Click the "Proceed" button.
5) There you go! You've just credited! The result will look like this:
If you want to make doubly sure it linked properly, go into your user info and click your userpics again.
For FO Banners, you can credit me somewhere in your profile. The same coding works, just go to your profile and hit the "edit bio" link.